We have some exciting news - the next album is in the making!!!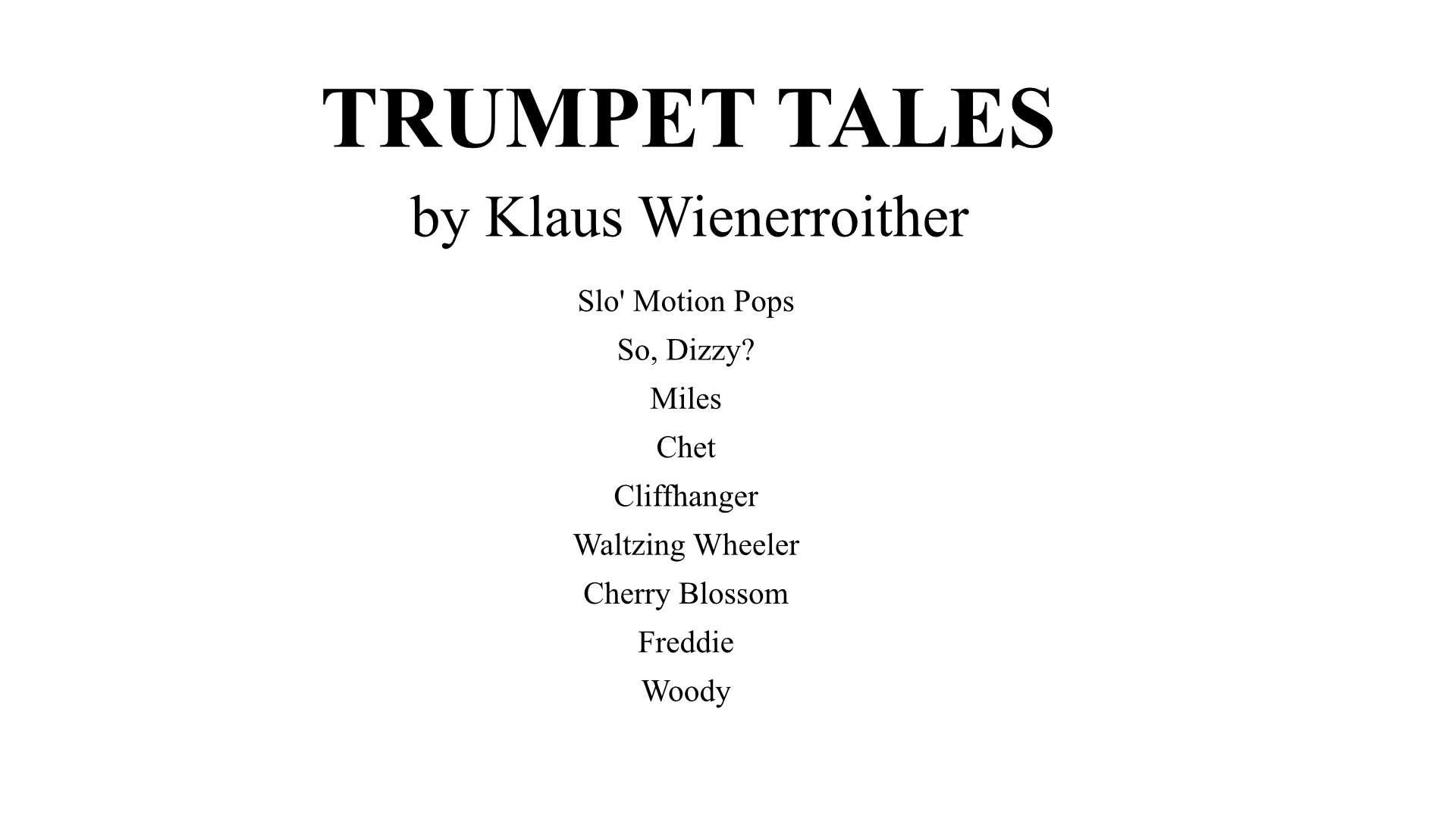 This time it will be a production of guitarist and composer Klaus Wienerroither - we are going to record his compositions, arranged by Klaus himself, Tobias Hoffmann and yours truly. It is called "Trumpet Tales" - a portrait of nine jazz trumpet player since the 1920ties: Louis Armstrong, Dizzy Gillespie, Miles Davis, Chet Baker, Clifford Brown, Kenny Wheeler, Don Cherry, Freddie Hubbard and Woody Shaw.
The record will take place beginning of September. I'm looking very much forward to it and will keep you posted!!!
And for 2024 there are already some other big plans ahead. But more about them later :)