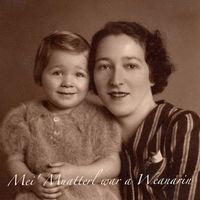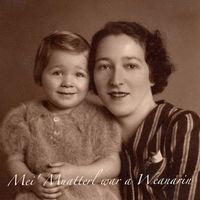 6. Der alte Sünder - The old sinner
(Worte: Costa/Meder, Musik: Hans Lang, 1951, Arrangement: Barbara Bruckmüller, Solo: Cédric Gschwind)

Lyrics
Ja, so pfeifen halt die älter'n Herr'n, zeigt am Himmel sich der erste Stern.
Yes, that's how the older men whistle, when the first star appears in the sky.
Jeder macht sich dann so schön als er kann, aber dann, dann geht er's an.
Everybody gets dressed up the best he can, but then, then he starts.
Der alte Sünder, der kennt sich aus, er schleicht wenn's Nacht wird, still aus dem Haus.
The old sinner, he is well versed, at night he steals out of the house.
Er geht zum Wein, Wein, Wein, die Maderl fein, fein, fein, er ladt sie ein, ein, alle, alle ein
He's going out for wine, wine, wine, the girls fine, fine, fine, he invites them all.
Der alte Sünder, der trinkt und küßt, bleibt ewig zwanzig, so alt er ist.
The old sinner, he drinks and kisses, stays twenty forever, no matter how old he is.
Es wird oft spät, spät, spät, bevor er geht, geht, geht, dabei wärs g'sünder, er ging nach Haus.
Often it gets late, late, late, before he goes, goes, goes, although it would be healthier if he'd just go home.
Jedoch ins Bett, Bett, Bett, da geht er net, net, net, der alte Sünder kennt sich aus.
But to bed, bed, bed, he won't go, the old Sinner is well versed.